NOW OPEN!
The Bouqs New York Flower Studio
LOCAL DELIVERY, CUSTOM BOUQUETS, GIFTS, EVENTS & MORE
632 Hudson St, New York, NY 10014
Store Information
632 Hudson St, New York, NY 10014
(347) 407-0453
Store Hours: M-F 8 am - 7 pm | Sat 9 am - 5 pm | Sun 10 am - 4 pm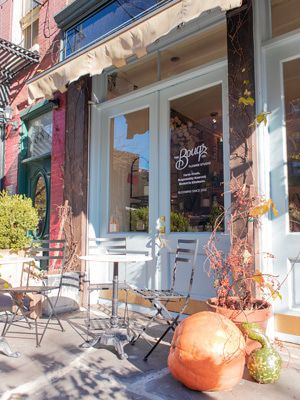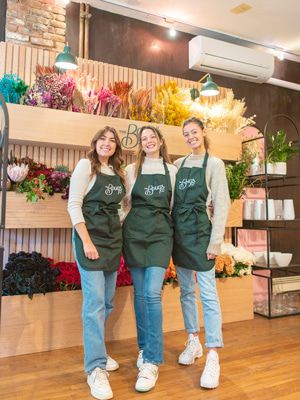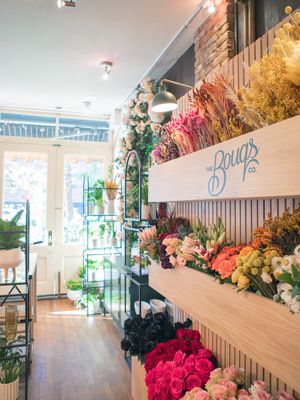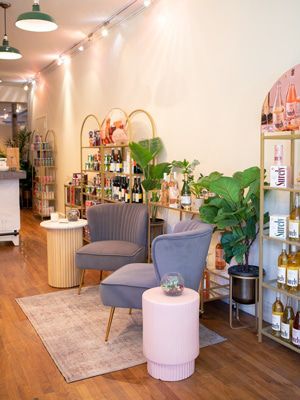 The Bouqs NYC Flower Shop
Visit Our Store or Order Online
Local Delivery to NYC

Order Online for Same Day Local Delivery

Modern, Artisan-Designs

Buy Pre-Arranged or Custom Designed

All Your Floral Needs

Classes, Gardening Supplies, Seasonal Gifts & More
Our Services
Fresh and Dried Flowers

Same-Day Delivery

Pre-arranged Bouquets

Build or Modify a Bouquet

Flowers for Events, Parties, Offices

Flowers for Weddings

Houseplants and Pots

Gifts
The Bouqs Co. Flower Studio Experience
The Bouqs Flower Studio is a premium flower shop that serves The West Village, Greenwich Village, Chelsea, NYU, the Flatiron District, and greater Manhattan. The Bouqs specializes in flower arrangements custom-tailored to your unique needs. We offer everything from modern, seasonally-inspired bouquets to timeless classics to custom-designed arrangements tailored to your requests and needs.
In our flower studio, you can purchase your favorite pre-arranged bouquets, including seasonal favorites and best-selling Bouqs. If you're looking for a birthday or graduation gift, we'll help you select the perfect combination of colors and focal flowers for your friend, co-worker, or family member.
We have all your favorites such as roses and hydrangeas but we also carry unique and rare flowers, dried flowers, and greenery. Modify a bouquet to play with shape, color, texture, and finishing touches.
Event, Wedding, and Party Flowers
We can supply flowers for private events, weddings, corporate events, parties, or businesses. You can also work with one of our floral artists on finding the perfect flowers whether it's for a one-time event like a corporate holiday party or on a regular basis for hotels, real estate companies, offices, and more. If you want to practice your green thumb, we also offer in-store classes and host private events such as bridal showers.
Create a Custom Bouquet
The Bouqs Flower Studio offers many options for any occasion. Maybe you have an idea for color combinations or a seasonal vibe. Maybe you'd like to create something unique and mix fresh and dried flowers. We'll help you elevate that custom arrangement to a stunning floral celebration for any occasion or even no occasion at all but just because.
If your mom loves sunflowers and tulips, we've got you! Does your partner love peonies? Add them to your personalized bouquet. We'll help you achieve your vision or construct an arrangement based on the information you give us. We specialize in helping you unleash your kindness with flowers.
Top of Page
Top of Page