Store Information
919 W Armitage Ave, Chicago, IL 60614
Mon - Sat: 10 AM - 7 PM & Sun 10 AM - 6 PM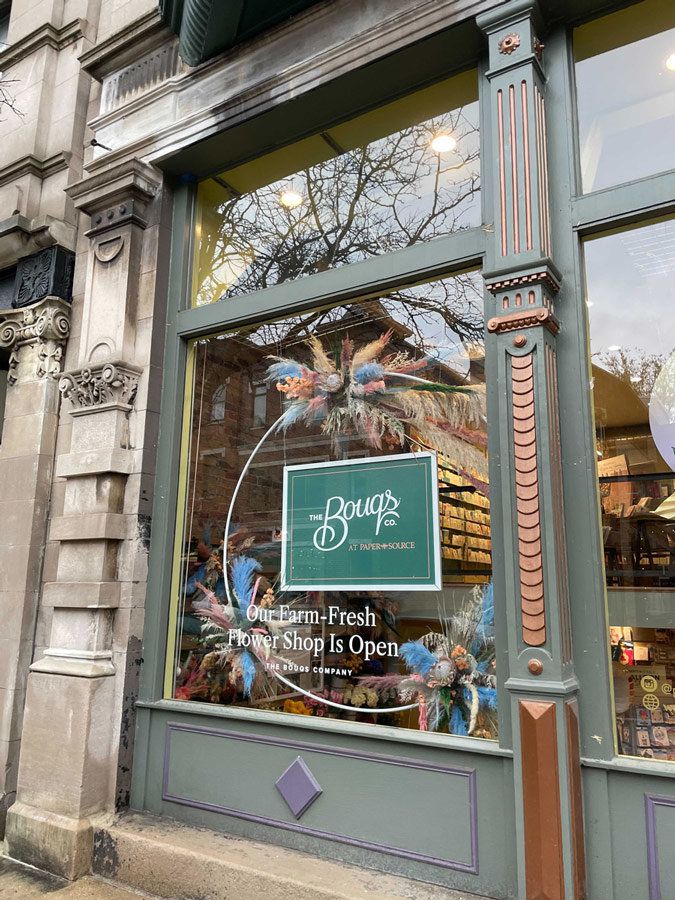 Lincoln Park exterior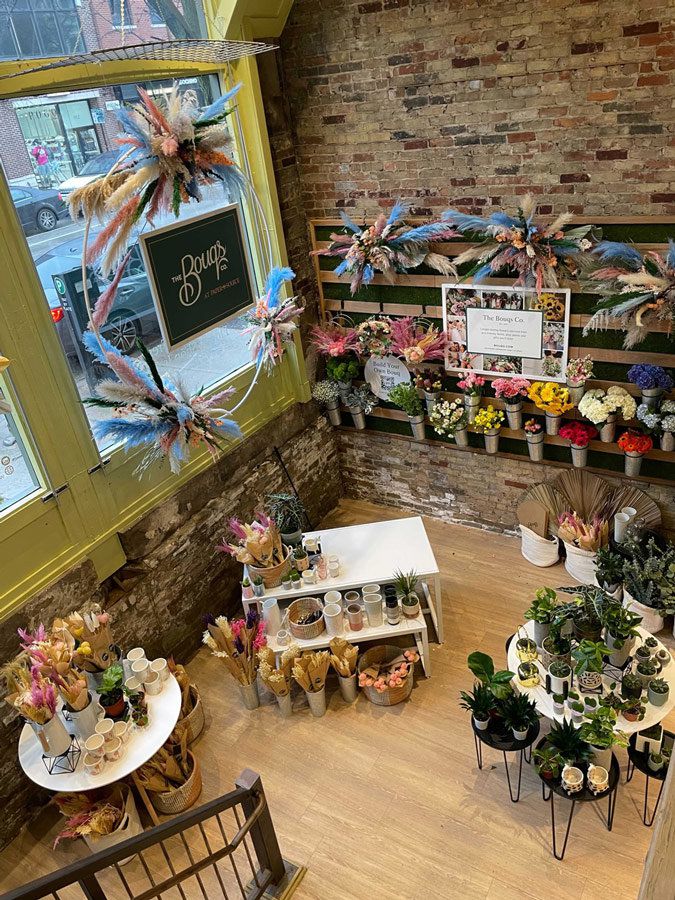 Dried floral chandelier
Floral assortment
Our Services
Purchase your favorite Bouqs

Modify a pre-arranged bouquet

Build your own Bouq bar

Houseplants

Dried flowers

Vases

Gifts
The Bouqs Co. Flower Shop Experience
Are you looking for flowers around Lincoln Park? We've got you covered. From seasonal selections to our best-selling pre-arranged bouquets, we've got you covered with florals for any occasion. With a full array of fresh flowers, dried flowers, and greenery, you can personalize a bouquet of your own.
FYI our Bouqs are now DIY! With our build your own bouquet bar, you can start from scratch and create a custom bouquet perfectly suited to your recipient. Whether you need a last minute birthday present or you're looking for the perfect housewarming gift, come browse our beautiful collection in Lincoln Park.
Enhance Your Flowers With Paper Source
Do you want to elevate your gift into something truly special? Pick up some of Paper Source's ribbons, accessories and paper products that make the perfect pairing with your flower bouquet. By combining Paper Source products and our farm-fresh flowers, you can create a unique and endearing gift. Let us be your one-stop-shop for all your flowers and gifting needs.
About Us
The Bouqs Co. was founded with a straightforward, meaningful philosophy. Quite simply, we care about people, the environment, and how flowers get delivered to you. Flowers are a timeless way to show kindness and we believe there can never be too much kindness in the world. The caring gesture of giving someone flowers can brighten their day. You can show appreciation and express your feelings with a simple act.
The Bouqs Co. partners with farmers who use sustainable growing practices. This means they minimize waste and recycle water. Come visit our retail bouq-tique located inside the Paper Source in Lincoln Park and sample our selection of long-lasting flowers and other gifts.
Visit a Bouqtique Near You
Top of Page
Top of Page