Store Information
12174 Ventura Blvd, Studio City, CA 91604
Mon - Sat: 10 AM - 7 PM & Sun 10 AM - 6 PM
Studio City exterior
Floral chandelier
Floral assortment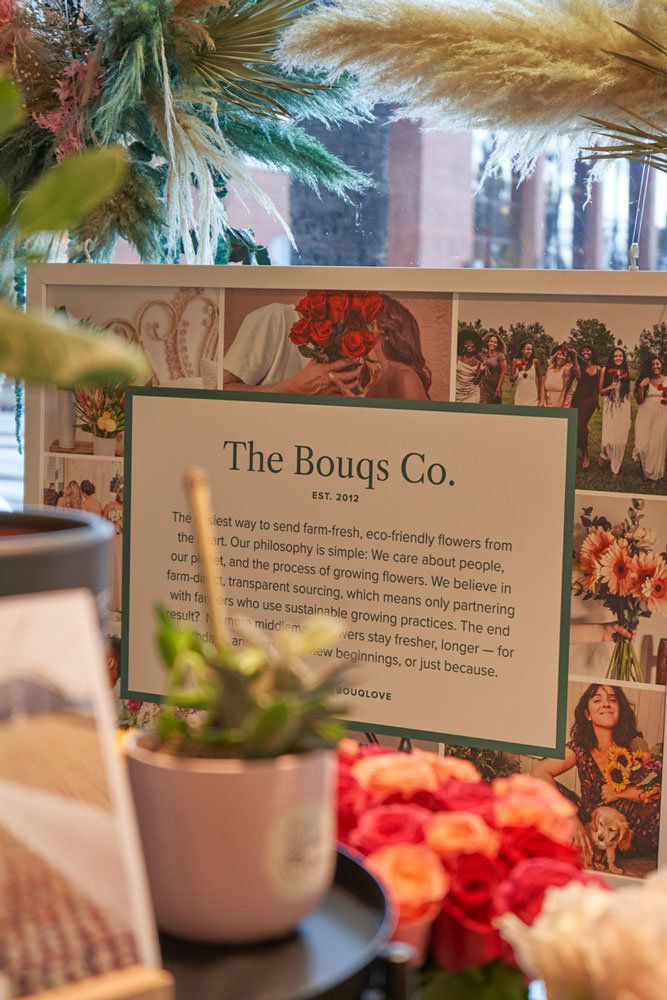 Floral display
Our Services
Purchase your favorite Bouqs

Modify a pre-arranged bouquet

Build your own Bouq bar

Houseplants

Dried flowers

Vases

Gifts
The Bouqs Co. Flower Shop Experience
We offer pre-arranged bouquets for purchase, including seasonal favorites and best-sellers. We also carry a full assortment of flowers, fillers, and dried flowers you can use to modify a bouquet for any occasion. If you're dropping off a birthday or graduation gift, we're here to help select the perfect combination of colors and flowers for your friend or family member.
FYI our Bouqs are now DIY! The Bouqs Co. at Paper Source offers many options, whether you are searching for one of our most popular bouquets or you want to create something a little more personal. If your mom loves sunflowers and tulips, we've got you! Does your partner love dried flowers? Add them to your personalized bouquet.
FLOWERS AND GIFTS: THE PERFECT PAIRING
In addition to lush bouquets, we have houseplants and other gardening gifts available for you. Best of all, you can elevate your gift with your favorite Paper Source products! Paper Source's artisan paper products, ribbons, and accessories can perfectly complement your stunning flower bouquet. The Bouqs Co. at Paper Source is a one-stop-shop for all your gifting needs!
About Us
The Bouqs Co. has a simple but meaningful philosophy: We care about people, the planet, and how flowers are grown and delivered to you. We believe there can never be too much kindness or compassion in the world. Even the simple gesture of gifting flowers can transform someone's day. It can rekindle an old connection, or spark a new one.
At The Bouqs Co., we value farm-direct, transparent sourcing. This means we partner with farmers who only use sustainable growing practices, such as minimizing waste and recycling water. Visit our retail Bouq-tique located inside Paper Source in Studio City!
Visit a Bouqtique Near You
Top of Page
Top of Page