Store Information
3019 M St NW, Washington, DC 20007
Mon - Sat: 10 AM - 7 PM & Sun 10 AM - 6 PM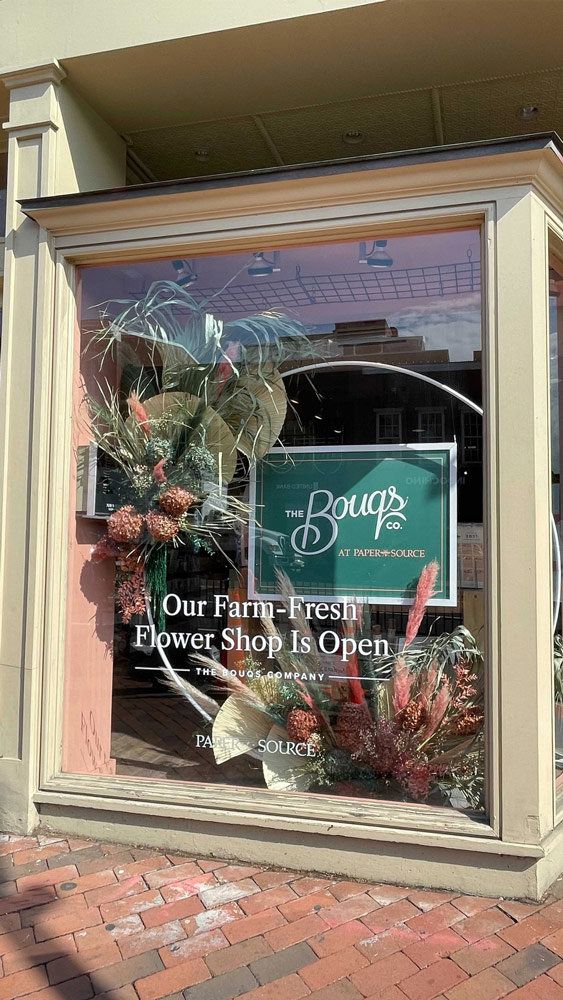 Georgetown Storefront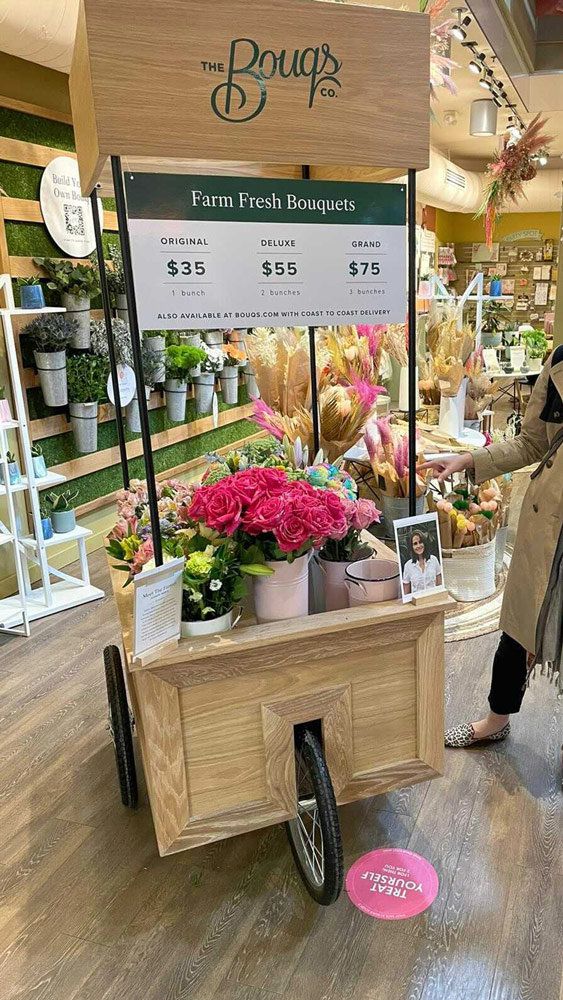 Pre-arranged assortment
Selection of Dried Flowers
Georgetown Shop-in-shop
Our Services
Purchase your favorite Bouqs

Modify a pre-arranged bouquet

Build your own Bouq bar

Houseplants

Dried flowers

Vases

Gifts
The Bouqs Co. Flower Experience
If you're looking for flowers in Georgetown, drop by our flower shop inside the Paper Source. You can select from pre-arranged bouquets that include our most popular arrangements along with seasonal favorites. With a broad assortment of fresh flowers, greenery for fillers, and dried flowers, we've got you covered for any occasion. Whether you're shopping for a birthday, or heading out for a first date, you'll find the perfect Bouq for you.
Build your own Bouq! The Bouqs Co. at Paper Source now offers something a little more personal. Yes, you can modify one of our pre-arranged bouquets, but you can also create your own from scratch. If you've ever wanted to be a flower designer, this is for you! Select all of your partner's favorite florals or mix in some seasonal blooms. We also have houseplants, vases, and other gardening gifts.
Bouquets and Paper Source: A Natural Pairing
Want to really elevate your gift? Pair your custom bouquet with some of Paper Source's gorgeous products. With artisan-designed paper products, ribbons, and others accessories you can take your flower bouquet to the next level. With flowers and gifts galore, you're sure to brighten someone's day.
About Us
The Bouqs Co. was founded on a simple philosophy: We care about people, the planet, and updating the flower business for the 21st century. At The Bouqs Co., we cherish the transparent sourcing of our flowers. This means we partner with farms that employ sustainable growing methods that minimize waste and recycle water. This helps flowers bloom in a way that future generations can also enjoy.
This benefits you by delivering farm-fresh flowers that last a long time. We operate with much greater efficiency than older methods which maximizes the vase-life of the flowers you purchase from us. No more purchasing a bouquet only to have it wilt a few days after you bought it!
Visit a Bouqtique Near You
Top of Page
Top of Page